Work smarter with Locale
Efficient building management meets effective community engagement.
Locale gives you everything you need to deliver first-class tenant experiences,
all from the same easy-to-use interface.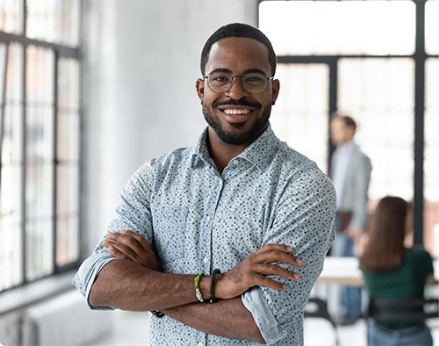 For Landlords
Attract high-value tenants by delivering the experiences they crave - tailored to their needs, built for your brand.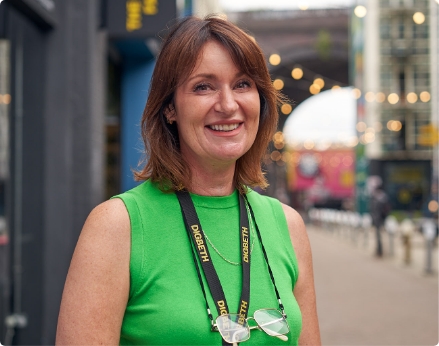 For Managers
Streamlined, centralised and automated processes help you create better experiences in record time.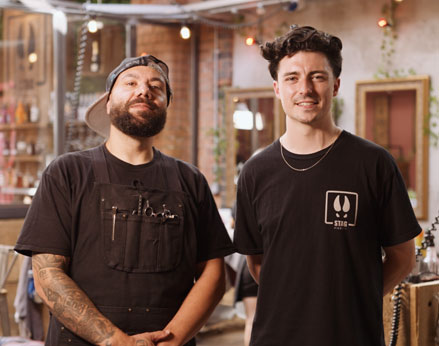 For Occupiers
Access building services and information on demand, and stay connected with your local community.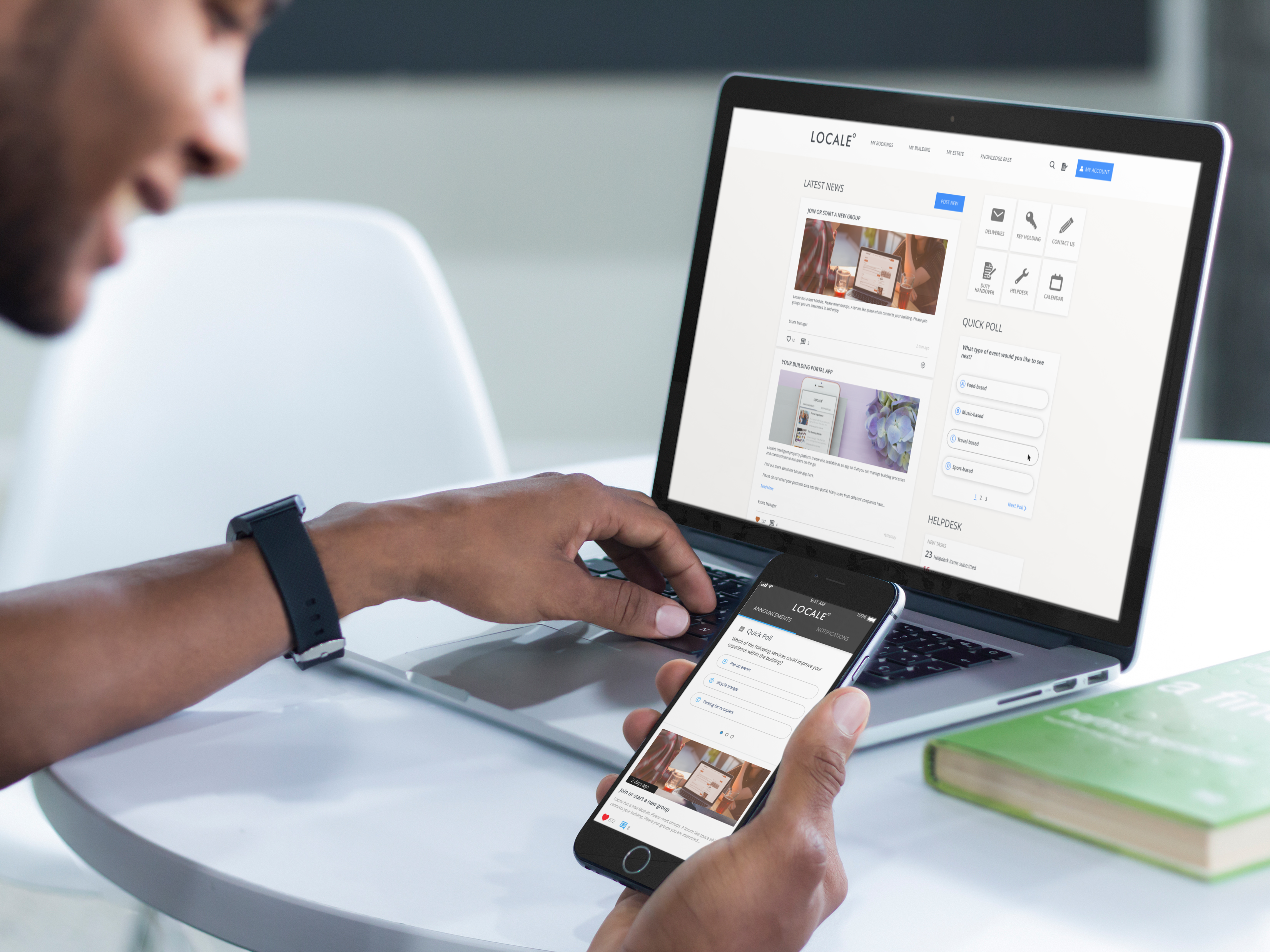 Locale serves residential, commercial, and mixed-use schemes of varying complexity and scale, giving you complete portfolio-wide flexibility.

Accessible via web portal and mobile apps.
Bring your building to life
Locale is the key to smarter building management – letting you achieve more meaningful connections with your customers, more efficiently than before.

By weaving the latest digital technologies into your space and the way you manage it, Locale enhances your building experience at every level.

Locale's market-leading digital technology is used by the UK's most prestigious property owners and operators across commercial and residential landmarks.
Your portal, shaped around you.
Locale gives you the power to manage your building your way, putting people at the heart of the process. All while remaining secure, reliable and GDPR-compliant. Plus, you can control and configure every facet of your portal, from the branding to user roles and permissions.

But it's much more than a software product. It's the backbone to your operations and community. We continuously evolve our technology around your objectives, delivering innovations from our product roadmap to ensure that your digital capabilities are the best on the market.
Seamless Integrations - Plug & Play or Custom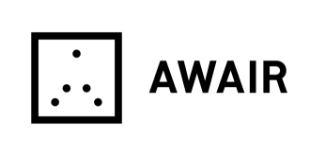 Our customers say…
Christian Kleidon

Senior Facilities Manager

It's a very quick and easy portal to use and it helps us log everything efficiently. We couldn't see life without it now.
HML Group

Property & Estate Management Services

The software used to build My HML is easy to use and stands out for its sleek design and functionality.
Fulham Riverside

FirstPort

We receive parcels every day and the system makes the process a lot easier. The electronic signatures held on Key Holding and Deliveries make checking at the end of the shift more accurate.
My Vertical City is an integral part of the day-to-day running of The Shard, it is our platform of communication, hosting a range of building services and member benefits.
Locale brings us closer than ever to our customers. It forms a key part of our strategy, allowing flexibility and delivery of best-in-class solutions for our customers.
Lauren Pearce

Building Manager

It's completely changed the day-to-day running of our building… It really is the future of FM and Building management.
Digitising processes and documents have resulted in streamlined management and communication, which has been well received by residents and staff. Locale is highly configurable, allowing us to maintain control.
Hyde Park Estate

Landlord

Locale really helps us to promote the estate and our message. Communication is key when managing a large estate but a large number of queries are eliminated by having the information available online.
The portal is simple to navigate and logical, leaving me with more time to spend directly with residents.
Nico Hallier

Building Manager

Locale is a great way to provide information to individuals. It helps us save time and allows for multi-communication and multi-tasking.
Are you ready to digitise your property?