Solutions for residential properties
The need to deliver an exceptional residential experience has never been greater.
In today's world of property management, experience is everything. Through tech, we are creating value for everyone from occupiers to property managers and investors.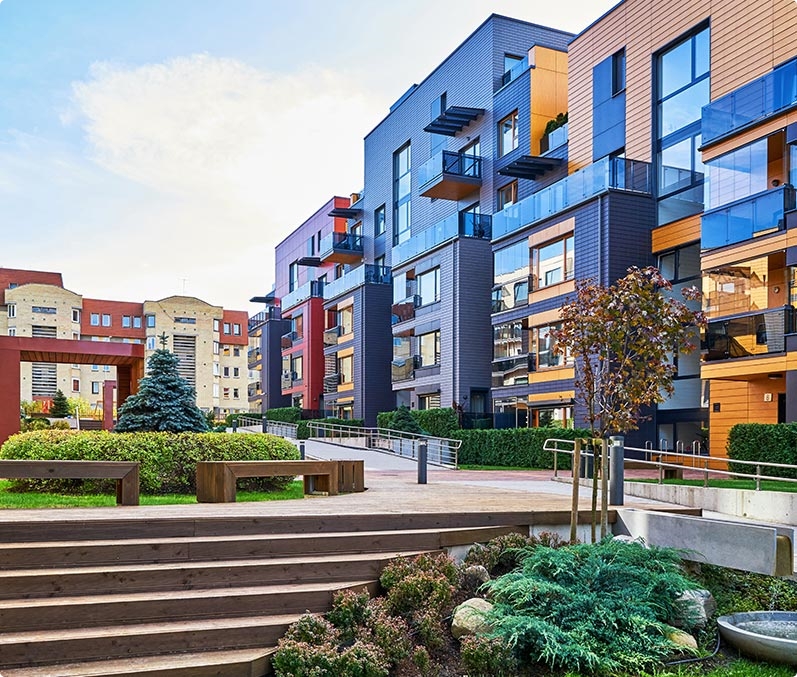 But to achieve this in real terms, you must create destinations and communities that people want to be a part of.

Locale's end-to-end digital solutions enhance your building experience at every possible touchpoint, meaning processes run more efficiently, while occupiers feel connected to the space they live in and its surrounding community.

All of which creates a unique and memorable experience.
Enhance your building at every level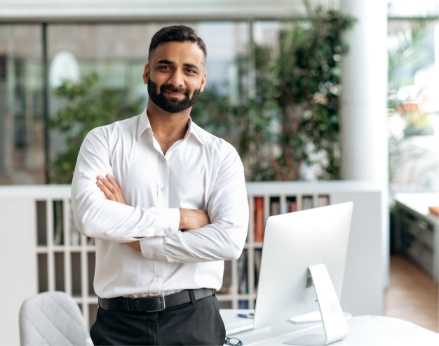 Landlords
Locale raises the standard of your occupier experience, enabling you to become more competitive and maximising asset value in the process.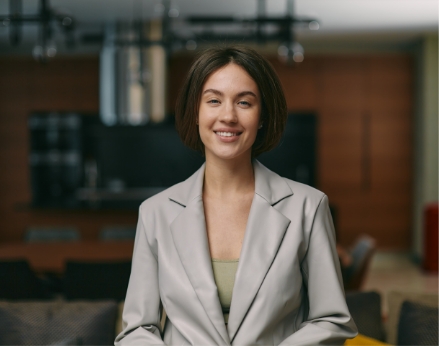 Building Managers
With complete, unified visibility of all your building processes at once, you can achieve true operational efficiency and offer delightful experiences at every level.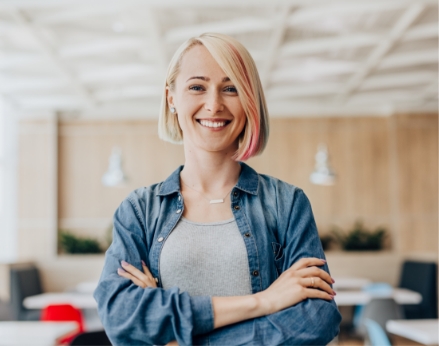 Occupiers
Locale plugs you into what's happening in and around your building, putting everything you need at your fingertips – more convenient, more transparent, more intuitive.
Locale creates better places to live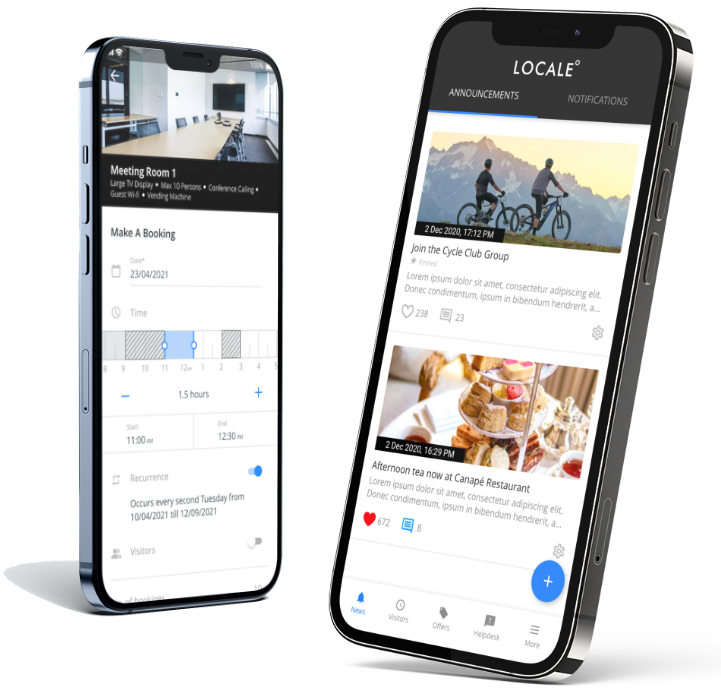 Everything you need to manage your building better
Increase tenant satisfaction by helping staff work better together. Locale automates those important but time-consuming manual processes, to make everything more efficient.
An experience to remember
Locale lets your building community live and breathe as one, connecting occupiers to each other and the community around them, enhancing the experience of your space at every possible touchpoint.
Enhance building performance with data-driven insights
Detailed insights into property performance and occupier behaviour allow you to shape your building experience around their wants and needs, and maximise the use of your space.
A day in the life with Locale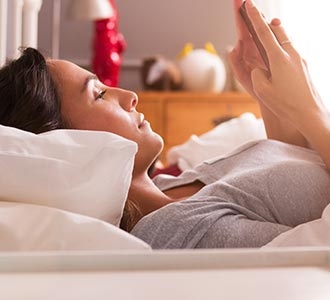 08:51 - Starting the day
It's a Saturday. You wake up after a nice relaxing lie in, and open the Locale app to check for news updates in your building.

You can see that there's maintenance work happening from morning to midday, so you decide to head out for something to eat.

The app tells you that it's sunny today, but not too warm. So after you've gotten dressed, you grab your jacket on the way out of your room.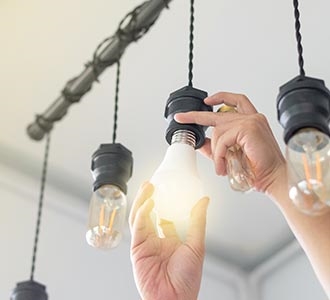 10:02 - Alert staff
On the way downstairs, you notice that one of the lights in the corridor isn't working.

Using the Locale app, you log a reactive maintenance ticket, which immediately alerts the staff in your building to the problem.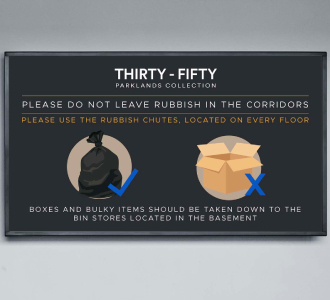 10:13 - Checking events
In the downstairs lobby, you see a screen with a warm welcome message. It tells you of all the activities happening this weekend.

The community running club is meeting at the park this afternoon to do a 5k. And, there's a pop-up wine tasting event happening in the evening.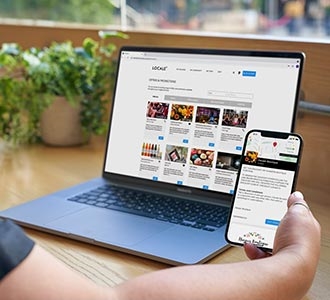 10:36 - Local brunch deal
You've left the building, but can't decide where to go for food.

You look at local retailer offers on the Locale mobile app, and see that there's a discount voucher available: 50% off brunch at a nearby café.

Decision made.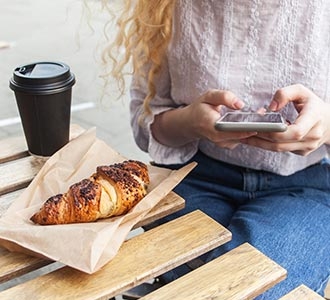 11:15 - Sharing your experience
While you're waiting for your food at the cafe, you receive an update on your app. Someone is currently fixing the light in the corridor outside your apartment.

Once you've finished your brunch, you post about the café in your building community group.

Always nice to spread the word.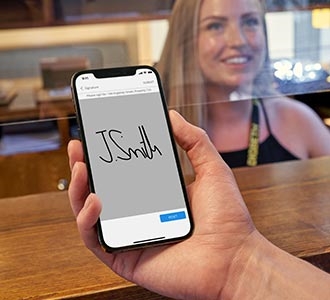 12:22 - Receive your parcel
On your way home, you get two notifications: one saying that the light in the corridor has been fixed, and another saying that there's a delivery waiting for you at reception.

Once you get back, you head to reception, scan your app for confirmation of delivery, provide a digital signature, and pick up
your parcel.

Then, you head upstairs to get ready for this afternoon's 5k.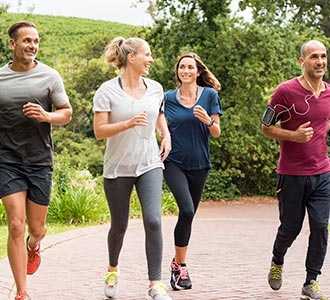 15:00 - Treat yourself
After setting a new personal best on your 5k time, you know your legs are going to be sore tomorrow. You decide to book yourself a nice relaxing treatment in one of your building's spa rooms.

You see you've got a message from one of your neighbours, asking if you'll be going to the wine tasting tonight.

You check transport routes for the best way to get there, it's a nice easy journey, and you've worked hard this week, so why not.
Find out how Locale is powering Digbeth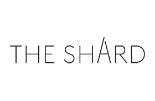 Book a product demo today and
discover how Locale could work for you